ARABIC HOSPITALITY COMPANY as the name itself says it stand for our HOSPITALITY & Facility Management Services, is one of the pioneer in Catering and related Industrial Life support services based in Al khobar, Eastern Region, Saudi Arabia. Our services include Specialty Catering, complete camp management such as Laundry, Housekeeping, Cleaning and Janitorial Services and full facility management Services.
WHERE WE STARTED
Started in 1990 with a famous and most admired Restaurant Group FiliFillah , there are total of 7 Filfillah Restaurant in Eastern Region, after receiving great positive response from the people and the success of FILFILLAH RESTAURANT Since all Know that FILFILLAH is now one of the most popular Restaurant in Eastern Region known for it authentic Arabic cuisine, it gave us the required encouragement to spread our wing and cover the larger market where our experience in food business can be capitalized thus we successfully ventured into Industrial Catering, Lapate French bakery and Life Support services. Thus ARABIC HOSPITALITY COMPANY was developed to meet the services requirements within the growing hospitality and industrial service Sector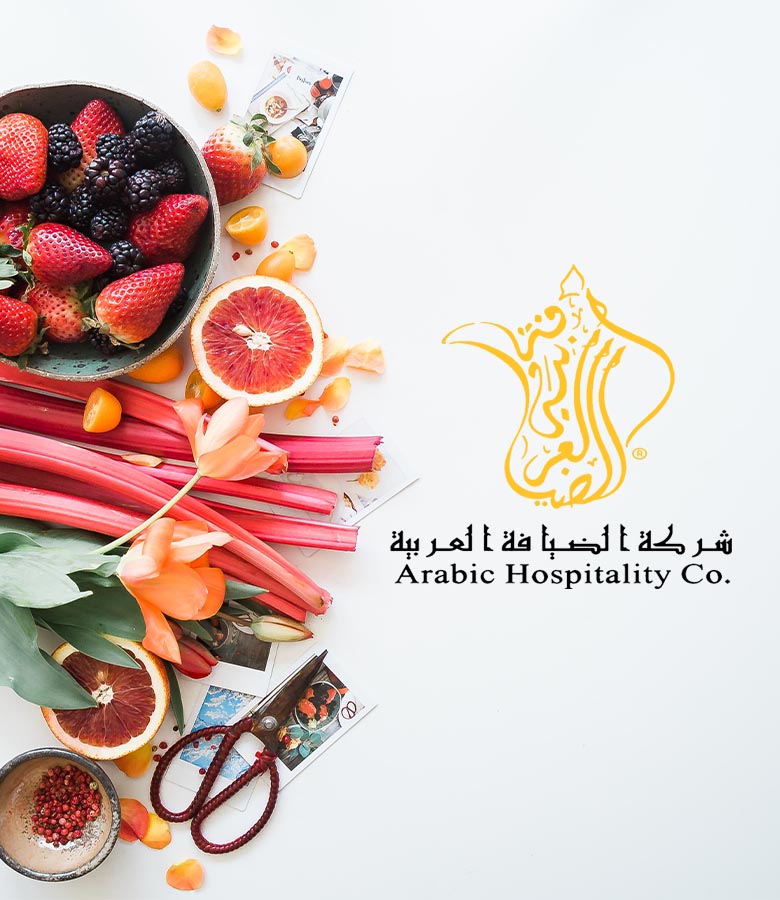 Strengths
With immense experience in Food Industry and Support Service Sector we are fully capable and have complete ability to meet our client requirement for Catering, support services and camp management in any part of Saudi Arabia with complete satisfaction of our client. Our expertise are as be below;
Our Services Includes Specialty Industrial Catering Services (On-site & Off-shore), Banqueting Services, Housekeeping, Laundry, maintenance, other life support services.
Complete Camp management and Facility management services.
We provide a food which meets the taste and ethic need of each individual of various nationalities working in Saudi Arabia, our MENU ranges complete in range of LABOR to Top Management within our client / organization.
With our experience and trained hospitality staff, we are always equipped to serve from Cafeteria style type to buffet to Ala carte. We serve our food by cooking it on site or off site based on client requirement along with delivery services or packed meals.
Besides above we are always ready to provide any additional service which client may need as a solo or in bundle of services based on mutual agreement.
What Makes Us The Best
AHC's Quality & Experience

ARABIC HOSPITALITY COMPANY has highly qualified and experienced team from different nationalities to manage and operate Catering, Restaurant Operation and Life support services for its Clients. Our Central Kitchen located in Al khobar is very well capable for catering and serving more than 40,000 meals per day and it has a adequate infrastructure for making it higher if it is needed.
01
Hygienic, Healthy and Delicious
A full balanced hygienic, healthy and delicious food MENU is generated & served based on taste and preference of multiple nationalities for all categories of employees is provided while maintaining multiple variation & Option for client to choose from.
03
Performance and Integrity
ARABIC HOSPITALITY COMPANY (AHC) takes its prides in performance and integrity plus a level of commitment that comes from employee and client satisfaction as well. Our professionals are dedicated for providing clients with value-focused service and results. AHC seasoned team is known for their leadership, application of highest related standards and technology, and ability to achieve highest client satisfaction levels.
02
Qualified and Professional
The management team, all highly qualified and professional in the Catering and Hospitality industry, exceeds combined experience of well over 30 years.
04
Earned Reputation
Experienced in number of projects, AHC has earned reputation for developing and using leading edge concepts to solve challenging situations. Our standard is to incorporate skills developed in one industry into cost effective solutions in others. This forward leaning philosophy, coupled with the strongest commitment to learn, anticipate and adapt to an ever changing set of client's needs and desires, has enabled AHC to establish and retain long term client relationship.
It's great that we know each other now.
Learn more about the services we offer.